Radboud University Medical Center Nijmegen
Nijmegen, Netherlands
Radboudumc is a leading tertiary center for patient care, education and research, with the mission 'to have a significant impact on healthcare'. Our activities aim to improve healthcare by providing excellent quality, participatory and personalized healthcare, operational excellence and by working together in sustainable networks.
The department of Interventional Pulmonology has been actively involved in innovation of health care and diagnostic procedures in particular. Back in 1998 it was the first pulmonary oncological center to implement a rapid outpatient diagnostic program for patients with (suspected) lung cancer. It is one of the largest centers for lung cancer surgery in the Netherlands and is a national referral center for patients with central airway diseases. The clinical and research activities in the field of thoracic oncology are embedded in the Radboud University Center for Oncology.
The Radboudumc is situated on the campus of the Radboud University where almost 20.000 students attend courses at the 7 faculties. The Radboud Univeristy was chosen a best broad university of the Netherlands for 2016 for the fifth consecutive year in the Dutch university information guide 'Keuzegids Universiteiten'.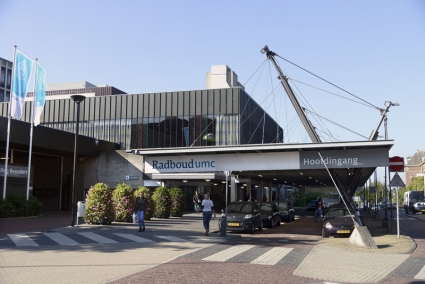 Address
Division of Interventional Pulmonology
and Thoracic Oncology
Geert Grooteplein Zuid 10
6525 GA Nijmegen
www.radboudumc.nl/EN/Pages/default.aspx
Closest airport
Amsterdam, Netherlands (~ 130 km); Duesseldorf, Germany (~ 120 km)
Hotel recommendation
List of courses offered by this Center of Excellence